Welcome
Our research focuses on the role of the innate immune system in the regulation of inflammation as it impacts on the evolution of sepsis and the development of bronchiolitis obliterans following lung transplantation.
Dr. Klesney-Tait's area of clinical interest is lung transplantation.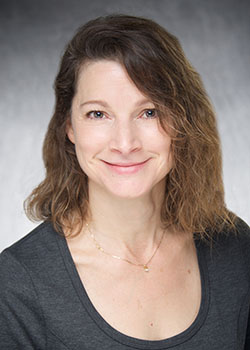 Principal Investigator
Julia Klesney-Tait, MD, PhD
Associate Professor
Department of Internal Medicine
Recent Publications
Depletion of Airway Submucosal Glands and TP63+ KRT5+ Basal Cells in Obliterative Bronchiolitis. Swatek AM, Lynch TJ, Crooke AK, Anderson PJ, Tyler SR, Brooks L, Ivanovic M, Klesney-Tait JA, Eberlein M, Pena T, Meyerholz DK, Engelhardt JF, Parekh KR. Am J Respir Crit Care Med. 2017 Dec 13. doi: 10.1164/rccm.201707-1368OC.
Mycobacterial Infections in Solid Organ and Hematopoietic Stem Cell Transplantation. Pena T, Klesney-Tait J. Clin Chest Med. 2017 Dec;38(4):761-770. doi: 10.1016/j.ccm.2017.07.011. Epub 2017 Sep 20. Review.
Mounier-Kuhn syndrome: a case of tracheal smooth muscle remodeling. Cook DP, Adam RJ, Abou Alaiwa MH, Eberlein M, Klesney-Tait JA, Parekh KR, Meyerholz DK, Stoltz DA. Clin Case Rep. 2016 Dec 29;5(2):93-96. doi: 10.1002/ccr3.794. eCollection 2017 Feb.
Smooth Muscle Cell-targeted RNA Aptamer Inhibits Neointimal Formation. Thiel WH, Esposito CL, Dickey DD, Dassie JP, Long ME, Adam J, Streeter J, Schickling B, Takapoo M, Flenker KS, Klesney-Tait J, Franciscis Vd, Miller FJ Jr, Giangrande PH. Mol Ther. 2016 Apr;24(4):779-87. doi: 10.1038/mt.2015.235. Epub 2016 Jan 6.
Identification of a Novel Splice Variant Isoform of TREM-1 in Human Neutrophil Granules. Baruah S, Keck K, Vrenios M, Pope MR, Pearl M, Doerschug K, Klesney-Tait J. J Immunol. 2015 Dec 15;195(12):5725-31. doi: 10.4049/jimmunol.1402713. Epub 2015 Nov 11.
Mechanical Ventilation for the Lung Transplant Recipient. Barnes L, Reed RM, Parekh KR, Bhama JK, Pena T, Rajagopal S, Schmidt GA, Klesney-Tait JA, Eberlein M. Curr Pulmonol Rep. 2015 Jun;4(2):88-96. Epub 2015 Apr 26.
Starting a lung transplant program: a roadmap for long-term excellence. Klesney-Tait J, Eberlein M, Geist L, Keech J, Zabner J, Gruber PJ, Iannettoni MD, Parekh K. Chest. 2015 May;147(5):1435-1443. doi: 10.1378/chest.14-2241.
Promoting improved utilization of laboratory testing through changes in an electronic medical record: experience at an academic medical center. Krasowski MD, Chudzik D, Dolezal A, Steussy B, Gailey MP, Koch B, Kilborn SB, Darbro BW, Rysgaard CD, Klesney-Tait JA. BMC Med Inform Decis Mak. 2015 Feb 22;15:11. doi: 10.1186/s12911-015-0137-7.
Exome sequencing links mutations in PARN and RTEL1 with familial pulmonary fibrosis and telomere shortening. Stuart BD, Choi J, Zaidi S, Xing C, Holohan B, Chen R, Choi M, Dharwadkar P, Torres F, Girod CE, Weissler J, Fitzgerald J, Kershaw C, Klesney-Tait J, Mageto Y, Shay JW, Ji W, Bilguvar K, Mane S, Lifton RP, Garcia CK. Nat Genet. 2015 May;47(5):512-7. doi: 10.1038/ng.3278. Epub 2015 Apr 13.